~~~~~~~~~~~~~~~~~~~~~~~~~
Chris Boothe

Realtor Associate / GRI ~ Trilogy Resident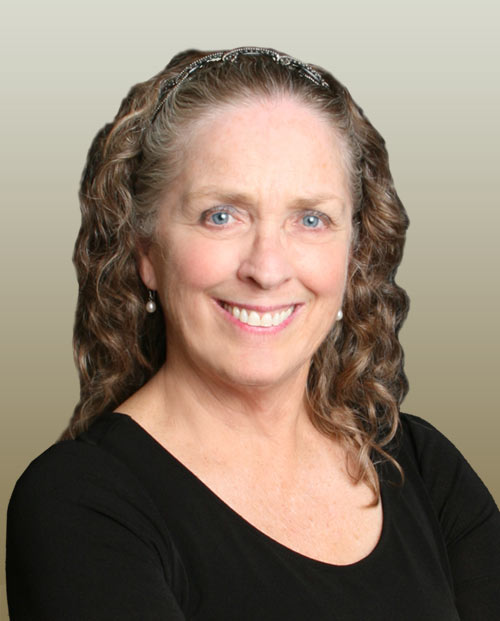 Cell: 916-798-7674
Fax: 707-374-4864
Email: pigboothe@yahoo.com
BRE # 01419822
Chris Boothe has been living and working in the Rio Vista/Delta area for over 45 years. For the last decade she has been helping buyers and sellers in the community with their real estate needs. She is also a Graduate of the Realtor Institute and thus holds a prestigeous GRI designation (see below for more info).
She currently lives in Trilogy Rio Vista and enjoys being a part of, and offering her services to the community. A college graduate who holds a bachelors degree in theology, she still enjoys learning new skills and sharing with her customers, family, and friends, the beauty of the delta area and all of the opportunities it presents.
Chris has three grown children (raised in the Delta on Sherman Island) and four grandchildren, one of whom currently attends Sonoma State University.
She enjoys gardening, reading, camping, and relishes the occasional day off to ride the Vallejo ferry into San Francisco for the day, but most of all loves spending time with her family and friends.
Chris brings to Wood Real Estate an exceptional amount of knowledge, patience, and personal character. With her remarkable persistence in getting the job done, we feel very fortunate to have her on board as a dedicated realtor associate.
About GRI Accreditation
The Graduate, REALTOR® Institute (GRI) symbol is the mark of a real estate professional who has made the commitment to provide a high level of professional services by securing a strong educational foundation.
Buying property is a complex and stressful task. In fact, it's often the biggest single investment you will make in your lifetime. At the same time, real estate transactions have become increasingly complicated.
New technology, laws, procedures and the increasing sophistication of buyers and sellers requires real estate practitioners to perform at an ever-increasing level of professionalism.
GRI Designees:
~ Have pursued a course of study that represents the minimum common body of knowledge for progressive real estate professionals.
~ Have developed a solid foundation of knowledge and skills to navigate the current real estate climate—no matter what its condition.
~ Are recognized nationally.
~ Act with professionalism and are committed to serving their clients and customers with the highest ethical standards.
Contact Chris at: 916-798-7674