If you're planning on visiting Trilogy, you'll want a good map to find your way around. Look no further!
Clicking the map image below opens a 1900 x 3600 pixel resolution image of the map in a new browser tab.
>>> Click here to download a HIGH-RESOLUTION 1.14 MB PDF of the map (includes the street index).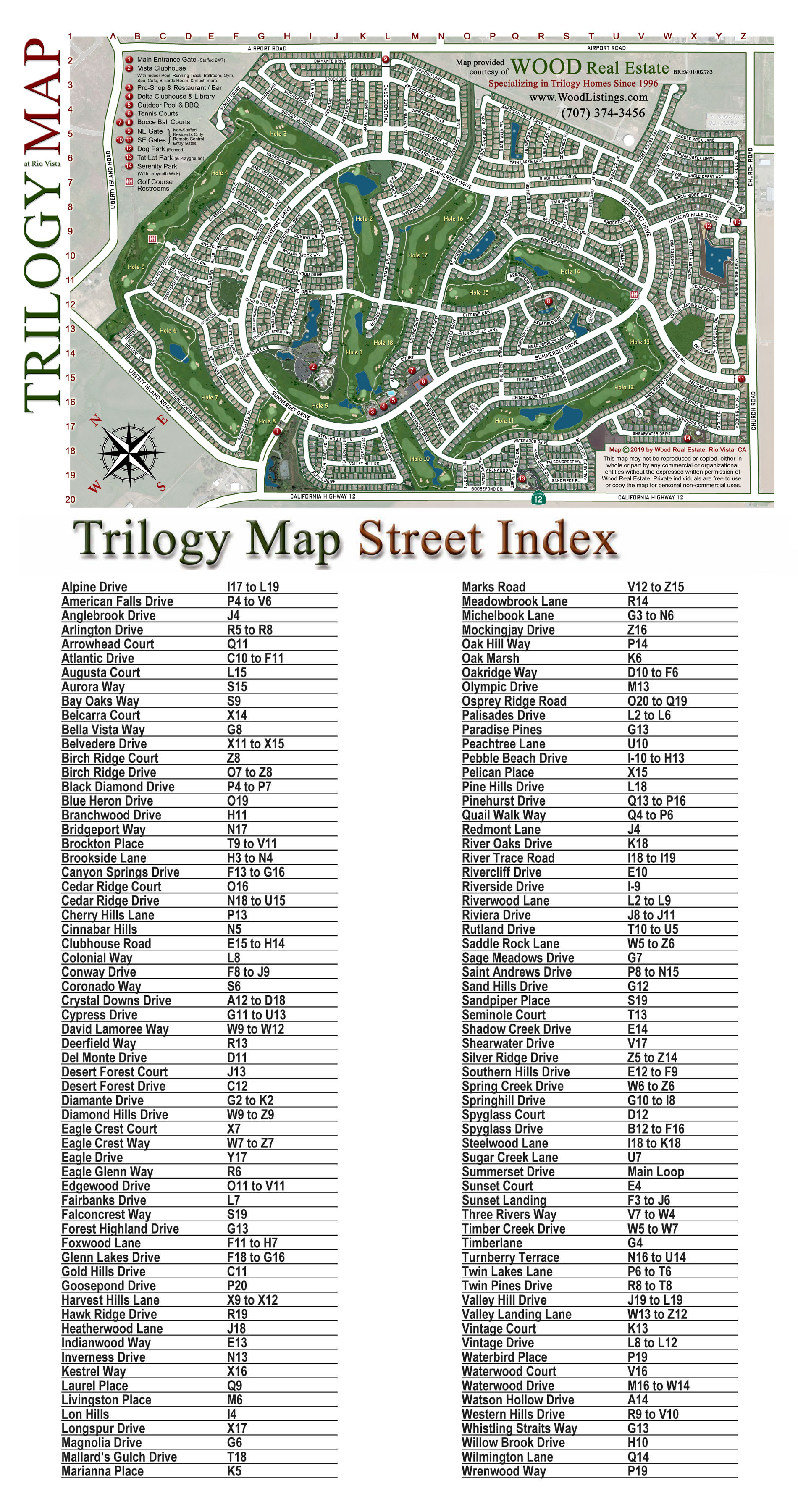 Getting around Trilogy is second nature once you've gotten the gist of things, but for new visitors, our custom Trilogy Map offers an indispensable guide to help put things into quick perspective.
The map includes all Trilogy streets, along with a variety of interesting areas to explore.The numbered red bullets mark the location of the Vista and Delta clubhouses, along with other facilities and recreational locations.
For golf enthusiasts interested in examining the general layout and geometry of Trilogy's 18 lovely fairways and greens, the map also contains a birds-eye overview of Trilogy's world class 18 hole golf course. All tees, greens, sand traps, lakes, golf cart paths, trees, and even restrooms present on the course have been depicted.
>>> Click here to download a HIGH-RESOLUTION 1.4 MB PDF of the map (includes the street index).
---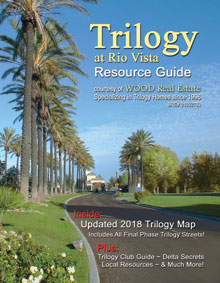 Want more? Download our Exclusive 16 Page Full-Color Trilogy Resource Guide which includes THE MAP and much more! The download is in PDF format and 3.8MB in size.
The booklet contains a variety of useful information for Trilogy residents and newcomers alike, including handy tips for homeowners, hidden secrets of the Delta region, a list of all the Trilogy Clubs and Groups, frequently used Trilogy, Rio Vista, and regional phone numbers and websites, and even a custom crossword puzzle to test your local knowledge.
If you'd like a complimentary full-color glossy print version of the booklet, just visit one of our open houses at Trilogy where we always try and keep a few on hand.
We hope you'll enjoy the map and booklet and find them to be useful tools in helping you to explore all the things that Trilogy has to offer.
Thanks! -The Wood Team
---